Take Your Health to the Next Level
Our doctors have a wealth of experience and training to develop the best treatment for your individual circumstances. We're trained and certified in the most widely known and respected techniques in the chiropractic field. To learn more about the most common techniques we use at WCJS, read below.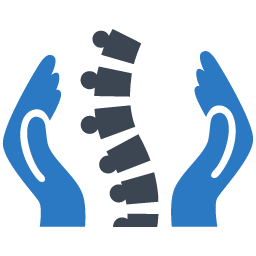 Cox Technic
Cox® Technic is a fantastic treatment protocol for treating patients suffering from low back pain related to disc issues. Cox® Technic is proven to: decrease disc pressure, reduce spinal stenosis pressure, reduce pressure on the spinal nerves and returns motion to the spine. Cox® Technic can be used to treat:
Disc Herniations
Low Back Pain
Leg Pain
Sciatica
Facet Syndrome
Stenosis
Spondylolisthesis
Failed Low Back Surgery Syndrome
And much, much more!
Dr. Lauren & Dr. Matt have completed extensive training in Cox® Technic, including hands-on training with Dr. James Cox, founder of the technique.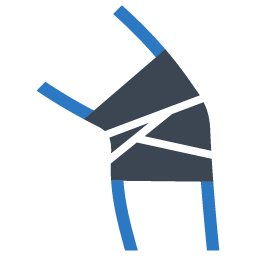 Kinesio Tape
The Kinesio® Taping Method is applied over muscles to reduce pain and inflammation, relax overused or tired muscles, and support muscles in movement on a 24-hour-a-day basis. It is not a restrictive type of taping and allows for full range of motion. In contrast, traditional sports taping is wrapped around a joint strictly for stabilization and support during an athletic event. Kinesio® Tex Tape is used to treat anything from headaches to foot problems and everything in-between. Examples include rehabilitation from sports injuries, carpal tunnel syndrome, lower back strain/pain (subluxation, herniated disc), knee and shoulder conditions, and many more.

Think you've seen this crazy tape before? You probably have! It's been used on the likes of:
Lance Armstrong
Kerri Walsh
Dr. Lauren & Dr. Matt
Discovery Cycling Team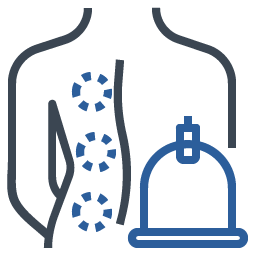 Cupping
Cupping therapy is a popular and growing treatment option, for people from all walks of life experiencing a wide variety of symptoms. Originating in traditional Chinese medicine, it's commonly used to treat back, neck, shoulder, and hip pain. But it's also often used to treat other conditions including anxiety, arthritis, fertility, skin disorders, and fibromyalgia.

Cupping works by using a suction force to pull blood and fluid away from the muscles to the surface of the skin, where they're exposed to and filtered by the lymphatic system. Cupping works by decompressing the tissues, opposite from traditional massage that compresses tissue. A typical cupping session can last for 5 to 15 minutes, depending on the issue being treated.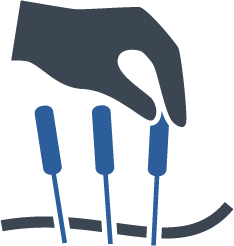 Dry Needling
Dry needling is a chiropractic procedure that utilizes needles to treat muscle pain and tension, and promote healing throughout the body. The procedure uses "dry" (nonmedicated) needles placed at precise sections of the body known as trigger points, particularly in places where muscle knots are most likely to occur. This process triggers the body to release increased blood flow to the area being treated, which decreases muscle tightness. It can be used to treat a variety of injuries including tendonitis, whiplash, and pain or discomfort in joints, extremities, and the spine.

Many people associate dry needling with acupuncture. Both procedures use needles, but the similarities end there. Originating from eastern medicine, acupuncture is designed to treat patients through energy channels. Dry needling is a newer treatment technology based on scientific evidence from western medicine that treats through the neuromusculoskeletal system and its relationship with the entire body.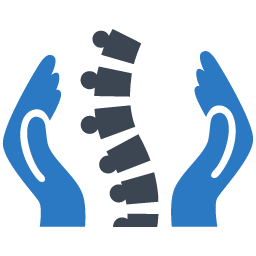 Graston Technique
Graston Technique is an instrument assisted method of soft tissue treatment. The stainless-steel metal instruments allows our Docs to detect and treat scar tissue and fibrotic adhesions that are affecting your normal function. Whether you are aiming to complete an Ironman, walk a 5k, be a scratch golfer, or type hours each day for work, scar tissue and fibrous adhesions limit your ability to perform those tasks effectively and pain free! You may ask, "Why is this scar tissue a problem?" To answer your question, scar tissue limits range of motion, causes pain and prevents you from functioning at your best.

What does this treatment do? Graston Technique separates and breaks down collagen cross links, stretches connective tissue, increases skin temperature, changes the reflex pattern in the chronic muscle holding patters, increases blood flow to the area and increases cellular activity to the region.

Graston is a phenomenal treatment method for both spinal and non-spinal complaints. Commonly treated conditions include:
Achilles Tendonitis
Plantar Fasciitis
Neck Pain
Low Back Pain
Hamstring Strain
IT Band Tendonitis
Carpal Tunnel Syndrome
Piriformis Syndrome
Tennis Elbow
Dr.'s Matt & Lauren were part of a Logan College of Chiropractic research group studying Dynamic vs. Static Treatment of Lower Extremity Complaints with Graston
®
Technique. Pairing Graston Technique along with functional rehabilitation and chiropractic adjustments has given our docs exceptional results for a wide array of conditions.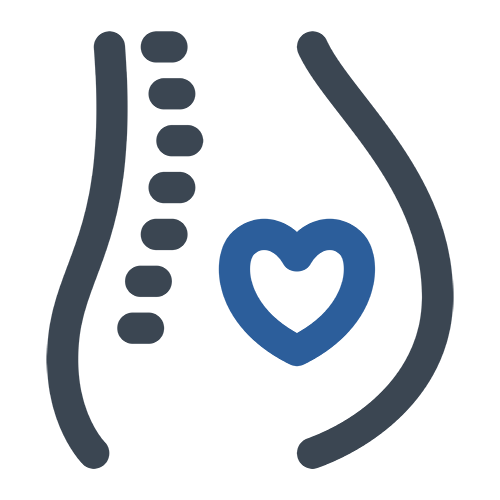 Webster Technique
The Webster Technique has become a familiar term in the pregnancy and birth conversation. Families are seeking out chiropractors who are proficient in this technique as a way to support a more comfortable, safer, and easier birth. The Webster technique is a specific chiropractic analysis and diversified adjustment. The goal of the adjustment is to reduce the effects of subluxation and/or SI joint dysfunction. In doing so, bone, muscle and nerve function in the sacral/pelvic region is improved. When we improve bone, muscle and nerve function, we may have a positive effect on all causes of difficult labor for the mother. If left uncorrected, these sacral imbalances may cause inadequate uterine function, pelvic contraction and baby mal-resentation.