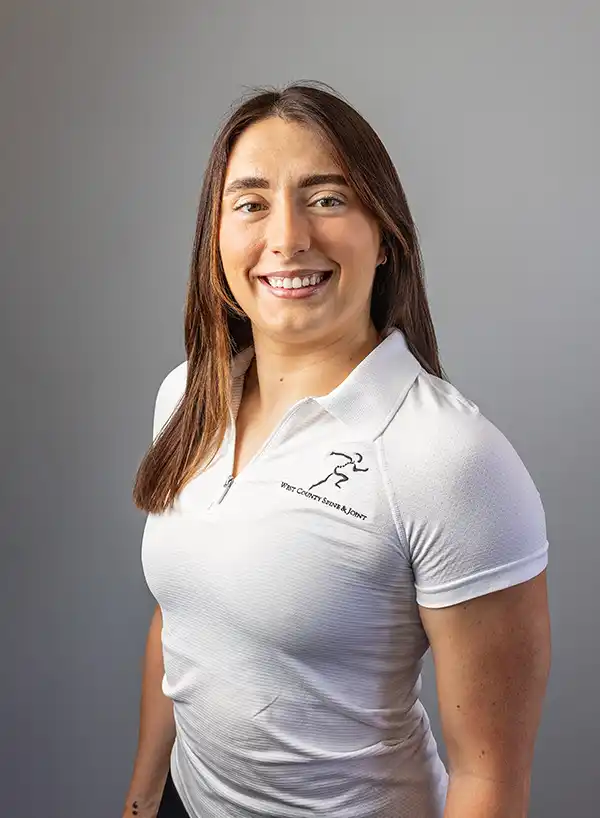 Dr. Shelby Hummel, DC, MS
Dr. Shelby joined the West County Spine and Joint team back in 2017 originally as a chiropractic assistant. Since then, Dr. Shelby has grown with the practice and is now a Doctor of Chiropractic working right alongside Dr. Matt and Dr. Lauren. 
When Shelby was a freshman in high school, she ran cross country for Marquette High School, where she met then "Coach" Lauren. Despite a successful season, she ended up with an injury and was unsure what would help. Dr. Lauren advised her to come and see her and well, the rest is history! 
"She went above and beyond what any other healthcare provider had done for me and actually listened. She helped me to better understand my body and become a better athlete and human. She was, and still is, a role model and mentor to me and I consider myself truly lucky to work at WCSJ and extend those same values and benefits to my patients as well." 
Dr. Shelby continues to embrace new athletic pursuits and has traded in her spikes for bikes, goggles, and 3x's the fun as a triathlete. Inspired by both Dr. Matt and Dr. Lauren, participated in her first triathlon in 2016 and has since completed 14 half Ironmans and 5 full Ironmans with the most recent being the Ironman World Championship in Kona, HI.