About West County Spine & Joint
Since 2014, West County Spine & Joint has been a well-respected, trusted chiropractic practice in Ellisville, Missouri. With many youth sports teams, running/triathlete clubs and teams within the area, Dr. Lauren Hendrix, founder, knew she wanted to support her local community and their active lifestyles. 
Joined by her husband, Dr. Matt Davidson in November of 2019, their practice has continued to grow and is now joined by Dr. Shelby Hummel and three office support staff members. With Dr. Lauren, Dr. Matt, and Dr. Shelby being athletes themselves, West County Spine & Joint was built from a true passion and purpose of empowering people to manage their health and feel confident that they are designed to be healthy beings!
Throughout my college running years, I unfortunately suffered many injuries. It was always my chiropractor that helped put me back together. I always knew I wanted to be in the health, wellness, and fitness field, but didn't know how. One day, it clicked sitting in my chiropractor's office! It is amazing when your passion and purpose can be combined into a meaningful career!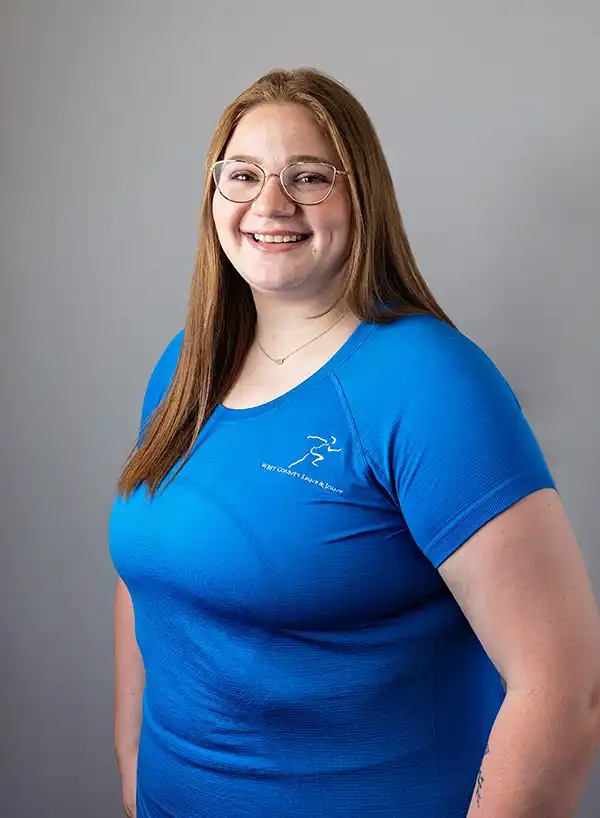 Carrie Mills, Front Desk Extraordinaire
Since June of 2022, Carrie Mills has been working as the Patient Success Coordinator – or as Dr. Matt likes to put it "Air Traffic Controller" because of her duties checking-in patients, updating the doctors on status, assisting with billing and insurance information, and more! Carrie loves working at WCSJ because of the positive, supportive environment among co-workers and patients.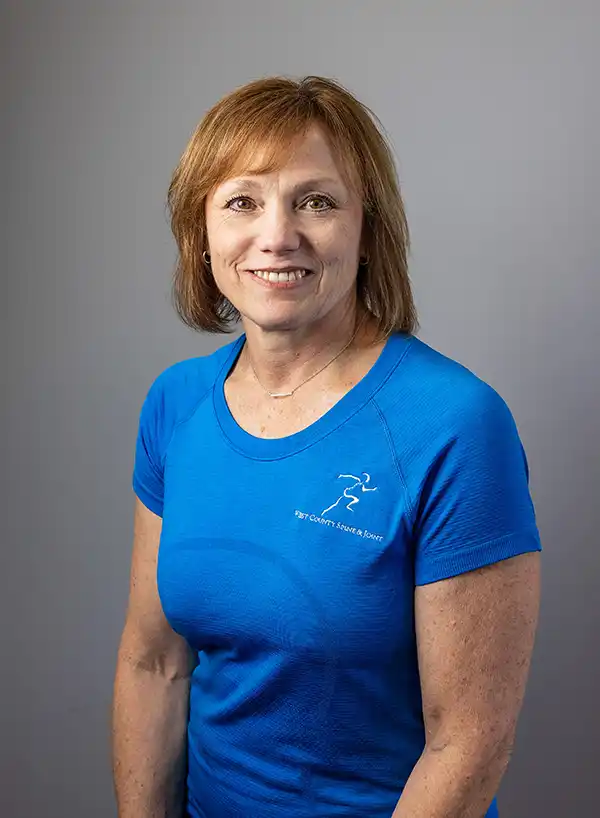 Julie Hidritch, Office Manager, Insurance & Billing
Julie has been with the WCSJ team as the office manager since 2017. While Julie may work behind the scenes, she keeps the office running like a well-oiled joint processing insurance claims and payments, billing information, and supporting the team. Julie enjoys being able to work with the doctors and staff to help our patients, whether that is by relieving their pain or accomplishing their goals, or both!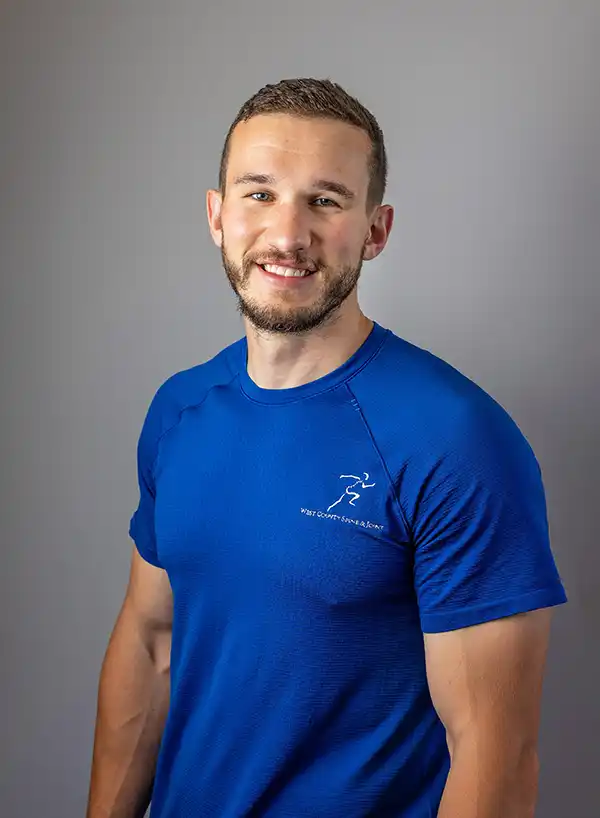 Brandon Bly, Chiropractic Assistant
Brandon Bly comes to West County Spine & Joint from Waynesfield, Ohio. As an avid sports fan and former collegiate athlete himself, Brandon's love and appreciation for the benefits of chiropractic care continues to grow. Brandon is currently attending Logan University to obtain his Doctor of Chiropractic as well as a masters in Sports Science and Rehabilitation. When not at WCSJ (or in school), you can find Brandon at the Wildwood YMCA where he's using his passion and knowledge to help others meet their goals as a personal trainer.
Are you interested in the chiropractic field? We offer students a full inside look at treating patients and running a successful patient centered practice. Student Doctors (high-school or college level) spend time with each doctor and team member at WCSJ to learn more about each role. We love what we do and encourage enlightened minds to come and see the intricacies of an office that treats many conditions across a wide range of ages.
West County Spine & Joint is an approved site for Clinical Rotations, Preceptorship, and Master's Internships.
To apply, please contact us with a message of intent and attach your resume. We look forward to talking with you!