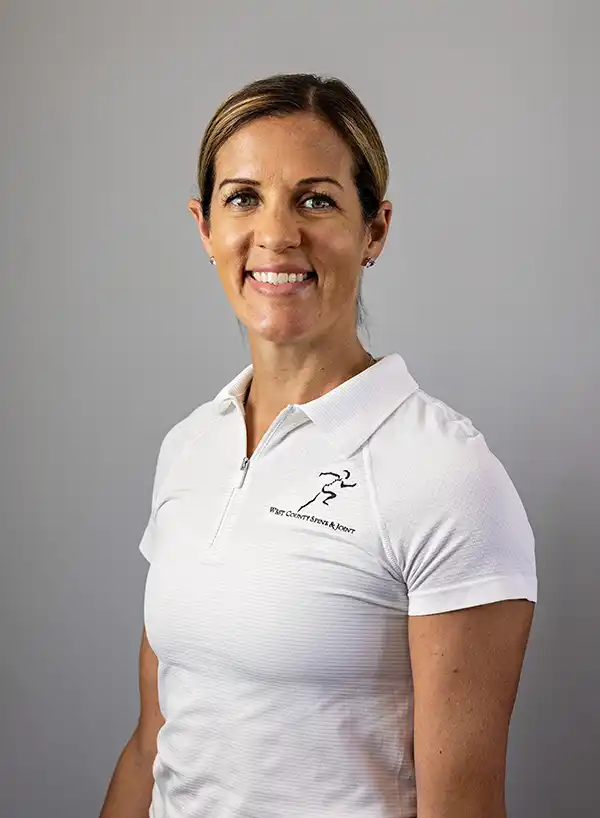 Dr. Lauren Hendrix, DC, MS
Dr. Lauren was born and raised in West St. Louis County, Missouri. She began her endurance career at Marquette High School running cross country & track, where she garnered all-state and state champion accolades. She continued her running and equestrian career at DePauw University in Greencastle, Indiana where she earned a Bachelor's of Science degree in Exercise Science and Psychology. After DePauw, Dr. Lauren began her Chiropractic education at Logan College of Chiropractic in Chesterfield, Missouri. While at Logan, Dr. Lauren was a Red Badge in the Biofreeze Sports & Rehabilitation Center under Dr. Laney Nelson, completed a Master's Degree in Sports Rehabilitation, became certified to perform Graston Technique© and was part of a research group studying Dynamic vs. Static Treatment of Lower Extremity Complaints with Graston ® Technique. Dr. Lauren also presented her research study "Disordered Eating & Performance Related Injury Rates in female collegiate athletes" at the International Society of Sports Nutrition's National Conference in 2006.  Her certification through Dr. Stacy Sims gives her the knowledge on the specific needs of the female athlete through all stages of life. As we say, "Women are not small men!". Dr. Lauren specializes in working with a women's physiology, not against it. Her most recent certification in Webster Technique allows Dr. Lauren to provide the gold standard in prenatal care.
Dr. Lauren continues to study the latest research in spinal care, injury rehabilitation and injury prevention and frequently has chiropractic students shadow her. In her spare time, Dr. Lauren trains for ultramarathon trail races and goes horseback riding any chance she gets!  She has served as assistant cross country coach at Marquette High School from 2006-2021 and is a member of RockR Racing Team and ON PACE Triathlon Training Club. She has served as Assistant Coach to the St. Louis Blazers Track Club and has served on the Girls on The Run race committee. She was honored to give the Commencement Addresses to the Logan University graduating classes of 2017, 2020 and 2021. She considers these highlights of her professional career. 
Dr. Lauren says the highlight of her personal life is watching their three kids develop into strong, intelligent and passionate individuals. She is known for being the loudest spectator at every cross country meet and track meet she goes to!